Posted by
admin
on Jun 12, 2012 in
News & Blog
|
0 comments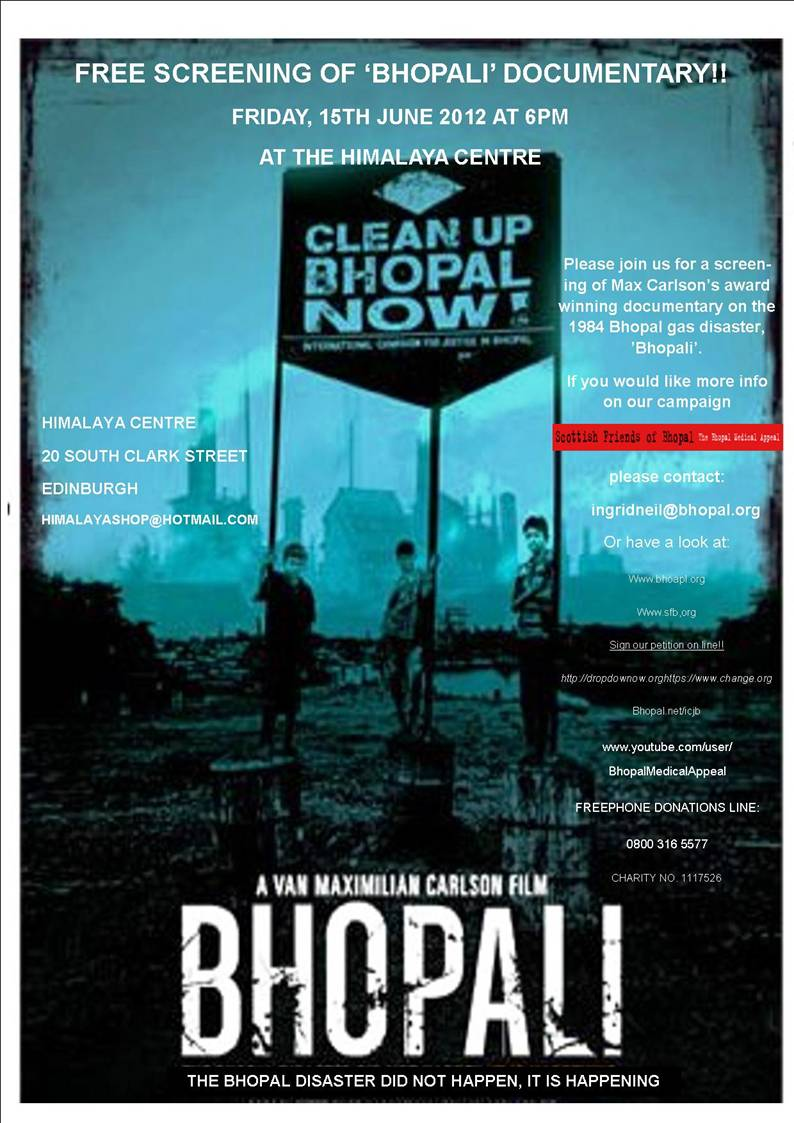 A free screening of the award winning documentary 'Bhopali' is taking place on Friday 15th June at the Himalaya Centre in Edinburgh at 6pm.
Bhopali is a  feature-length documentary directed by Van Maximilian Carlson about the survivors of the world's worst industrial disaster, the 1984 Union Carbide gas leak in Bhopal, India.
Today the suffering continues, prompting victims to fight for justice against Union Carbide, the American corporation responsible for the disaster. It follows several children as they and their families cope with the ongoing medical and social disaster, as well as their memories of that traumatizing night that shocked the world and changed Bhopal forever.
Set against the backdrop of vehement protests for the 25th anniversary of the disaster, the Bhopalis continue to fight for justice, proving to be anything but victims.
Bhopali Film Trailer
For more information please contact ingridneil@bhopal.org